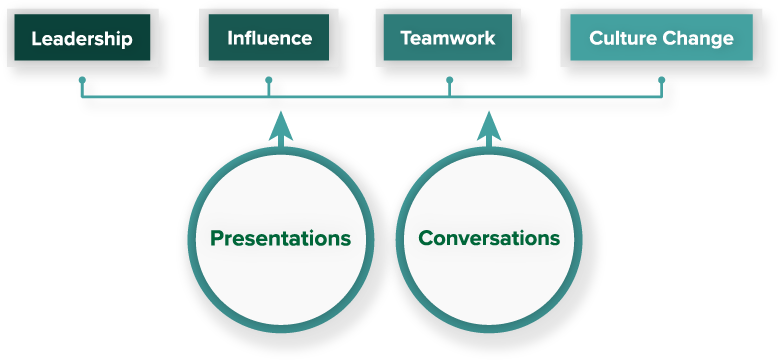 Clients often choose to start with the foundations of introverted leadership including understanding the strengths and challenges that introverts face daily and how successful introverted leaders apply these assets. We build on that knowledge by teaching the principles of quiet influence across and beyond the organization by demonstrating how all of us can leverage our quiet introvert strengths. We then focus on how to create highly functioning teams of introverts and extroverts. We call these partnerships "genius opposites." Our newest groundbreaking presentation is focused on how to shift organizations into ones that unleash introvert talent.
The virtual program option allows a global cross section of your employees to learn and gain tangible tools in a highly interactive and creative environment. Introverts and extroverts all benefit from this type of learning, both live and on demand.
Each presentation is accompanied by a companion book.
Follow-Up Group Coaching
Group coaching helps messages from the keynotes and master classes "stick" in a lasting and meaningful way. Via Zoom, Jennifer provides a 1-hour coaching session to groups of 6–8 participants 4–6 weeks after the live or virtual presentations. This gives participants an opportunity to engage in focused conversations and problem solving around actions they committed to take in the master classes and keynotes. They share successes, present challenges, and receive peer feedback in a safe, trusted environment.
Debrief Session With Planning Team
Jennifer will have a debrief call to assess what was effective about her presentations, and she will make follow-up culture recommendations.
Jennifer B. Kahnweiler, Ph.D. is a dynamic and flexible virtual speaker with significant knowledge on the subject of introversion. We had an AMAZING and engaged turnout—232 participants from around the world at our virtual session on the Introverted Leader. Jennifer has a keen ability to create a relaxed and trusting learning dynamic and participants openly shared their challenges and suggestions. Her session was called "the best training session we have ever had" and she was described as a "fantastic speaker!!"

Brent Samuels and Melpo Levantis

R & E Senior Manager and Research Scientist, Kimberly-Clark
If you are looking for a great leadership speaker who combines wisdom, expertise, and a flair for engaging virtual participants, look no further than Jennifer Kahnweiler. I had the pleasure of hosting a virtual meeting with more than 80 senior executives and Jennifer was our keynote speaker. While we enjoyed her presentation, we also walked away with practical insights into harnessing the power of introverts in our organisations. I happily give Jennifer my endorsement.

Jim Boyle

Owner and Advisor, Growth Accelerator, Forctis Executive Consulting, LLC
Launch Virtual Book Clubs
In order to keep momentum and to impact the culture, purchase books for employees at a bulk purchase price rate, and Jennifer will provide discussion guides. A chapter can be read before each meeting. Jennifer can train internal facilitators on effective book club discussion practices.

Watch this video to hear about a successfully run book club.
Contact Jennifer to learn more.
Contact
Jennifer was the keynote speaker for one of the corporate lunch and learns at our company. In addition to the live audience, the event was live-streamed to our remote locations. Jennifer did an amazing job engaging the people in the room and recognizing the remote participants. Her talk was engaging, generating lots of audience participation during the event and lots of conversation on the topic of Introverted Leadership after the event. Jennifer also provided follow up materials to share with our employees to keep the conversation going. She was funny, provided interesting facts and appealed to both the introverts and the extroverts.

Sierra Nash

CPA, Manager of Accounting Research at Southern Power
Online/Video/Audio Classes
Quiet Influence: The New Wave of Leadership
As an introvert, you may feel powerless in a world where extroverts seem to rule. But there's more than one way to have some sway. In this online course by Velociteach®, Jennifer proves introverts can be highly effective influencers when, instead of trying to act like extroverts, they use their natural strengths to make a difference.
Learn to increase your entire influencing skillset to make an impact on your team, stakeholders and organization. This course is 100% self-paced and online.
There are two types of credits you can receive for this course. You will earn 2 PDUs (in the Leadership category of the PMI Talent Triangle™) or 2 Recertification Credits towards your HRCI® certification or SHRM® certification.
Learn More
To get a 15% discount, use the code INTROVERT15 when you check out.
The Introverted Leader: Leading A Team In Today's Extroverted Workplace
In this online course by Velociteach®, Jennifer draws upon her latest research, stories, humor, and practical frameworks to demonstrate how organizations can harness natural quiet strengths like listening, preparation, and calmness. As a student, you will learn about how to bring out the best in you and the team you support. Everyone can benefit from this course, not just introverts. You will be able to connect with your team and learn about the challenges that introverts face in the workplace such as perception gaps. You'll also learn a straightforward four-step approach to master typical work situations such as coaching, managing up, public speaking, meetings, presentations, networking and more. Use the tools and strategies presented in this course to embrace, support, and coach the continued development on your team and people around you.
There are two types of credits you can receive for this course. You will earn 4.5 PDUs (in the Leadership category of the PMI Talent Triangle™) or 4.5 Recertification Credits towards your HRCI® certification or SHRM® certification.
Learn More
The course was absolutely fantastic! I have seen nothing like it in my 30+ years in project management. Being an introvert, it is was great to see the information presented regarding strengths that introverts bring to the table and also, the skills that can be fostered so that your voice and actions are recognized.

Lisa Madden-Hough

Senior Healthcare IT Program Manager, TechMahindra
Success Skills For Introverts: Cultivating Quiet Strengths
Jennifer created this video for O'Reilly Media Video Training. The video shows how introverts can succeed at work by cultivating six key strengths:
Taking quiet time to unleash creativity and sustain energy
Preparation to prove the value of your proposal and involve others
Engaged listening to gain increased understanding of situations
Focused conversations to solve problems and work through conflict
Writing to advocate a position, and motivate others
Thoughtful use of social media to grow relationships and move people to action
The Introverted Leader – In Learning Bursts
The Introverted Leader program is available through a unique and innovative learning method called the Learning Burst. This process gives participants the opportunity to learn without having to disrupt their daily workflow. A Learning Burst is a combination of an eight-to-ten-minute audio cast and a workbook of supporting material. The workbook material contains short quizzes and exercises to reinforce learning. Audio segments are in an MP3 format. This is a great adjunct to any training course or it can be used alone.
I moderated a webinar for Berrett-Koehler at which Jennifer

 

presented. Not only was she fun to work with, she delivered a

 

presentation that knocked it out of the park! We received clear,

 

practical tips on how to market our book. Jennifer's stories and

 

dynamism set the right tone and added a ton of value!

Lisa Fain

Mentoring Expert, Speaker and Coach
I had the pleasure of working with Jennifer Kahnweiler at a PMI Atlanta event where she was the keynote speaker. She was on point from the time of booking to the end of the event. It was obvious that Jennifer cares about her audience as she took great care to understand them and relate to them. That she is an accomplished author on the topic of understanding introvert and extrovert personality traits, reconfirms her commitment and passion. Her recommendations for project managers were well received by our PMI group. I am honored to recommend Ms. Kahnweiler as a leader, motivator and speaker.

Johnetta Dillard

Digital Marketing, Communications and Project Management
Video Tips
Jennifer and Ed – Why Now is the Time for Quiet Men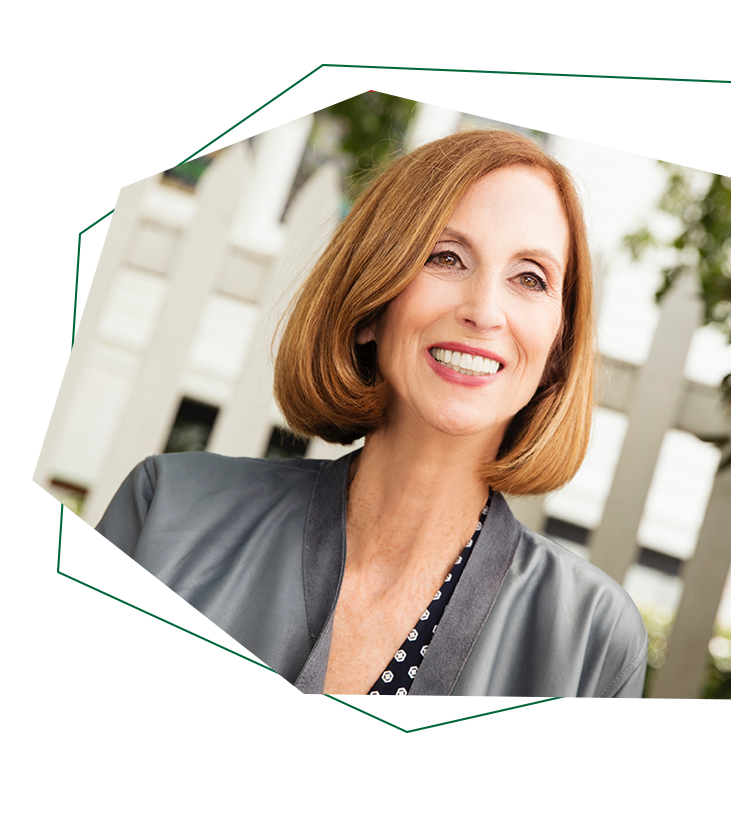 Contact
Contact us for inquiries or to book Jennifer.