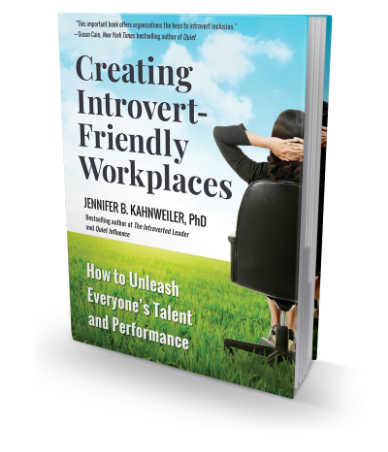 This important book offers organizations the keys to introvert inclusion.

Susan Cain

New York Times Best Selling Author of Quiet
Creating Introvert-Friendly Workplaces:
How To Unleash Everyone's Talent And Performance
As the diversity, equity, and inclusion wave widens and deepens its reach, introversion is becoming a natural part of that movement. Despite the fact that half the population identify as introverts, traditional workplace cultures are still geared toward rewarding extroverts, ultimately limiting their collective potential. Using stories and groundbreaking research, this Jennifer offers a practical road map for organizations to create inclusive cultures that unlock the power of introverts and their allies. This book is for leaders at all levels in any organization seeking to make positive changes toward increased inclusion – and drive results.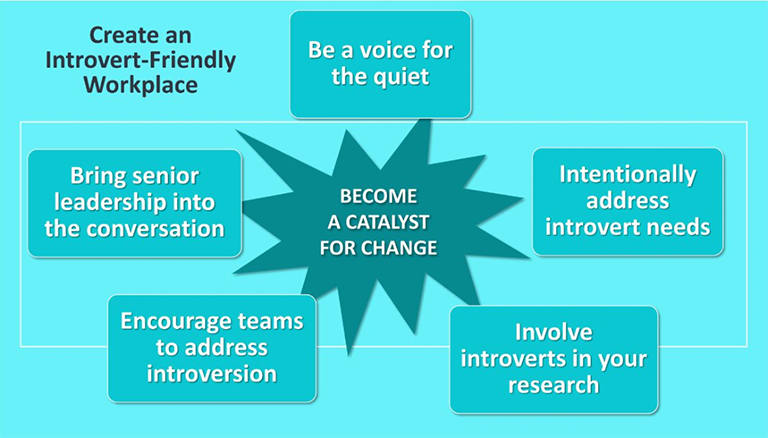 This important book offers organizations the keys to introvert inclusion.

Susan Cain

New York Times Best Selling Author of Quiet
Share the Book on Social Media
Hover over the images to share on your social media of choice!