The Genius of Opposites:
Creating Strong Introvert-Extrovert Teams
How do you build high performing introvert-extrovert "genius" teams?
Do you characterize yourself as an introvert, extrovert, or ambivert? Whatever your style, you have to work with people across the spectrum. It's true—opposites attract, and the successful partnerships focus on results and don't get caught up in their differences. In this presentation, you will learn how to make introvert-extrovert teams exponentially better than solo acts.
This presentation can be delivered virtually as well as on site. The virtual delivery of this program allows us to reach a larger and more global audience throughout your organization. We incorporate the learnings of genius opposite teams from your organization. The focus is on delivering relevant content with variety and connection. We use the chat function, which allows vibrant conversation and engagement on the topic. Using polls and bringing voices into the virtual room also lead to high engagement and high marks from attendees.
Based on her pioneering research and experience as a leadership keynote speaker, Jennifer will walk you through a framework called The Genius of Opposites Process—the five essential elements necessary for success—Accept the Alien, Bring on the Battles, Cast the Character, Destroy the Dislike, and Each Can't Offer Everything.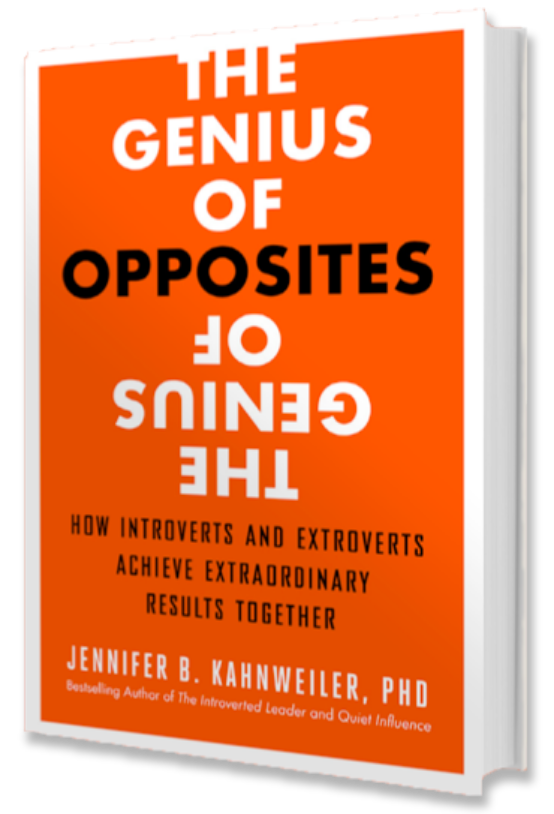 You Will Learn
The strengths of introverts and extroverts
Special challenges for introverts and extroverts
The 5 key steps necessary for opposites to succeed
How you can apply these tools to your own career, workplace, and life
This high impact, half-day workshop blends presentation and high engagement to provide a comprehensive learning experience.
Who are the Genius Opposites?
You will learn about the characteristics of Genius Opposites and the common characteristics of "Genius" partnerships. Hear about examples and cases of successful opposites and learn how things can go off the rails.
How Genius Opposites Succeed
We will do a deep dive through the Genius of Opposites process. Learn to apply the five essential steps necessary for success in an easy to remember ABCDE model: Accept the Alien, Bring on the Battles, Cast the Character, Destroy the Dislike, and Each Can't Offer Everything. Case studies, demos, videos and role plays will be conducted to give you a chance to try these tools.
Learning Into Action
You will apply the Genius of Opposites process to a current partnership situation with an opposite. You will create an action plan in the class to enhance your results. (Note: Partners do not have to be present.)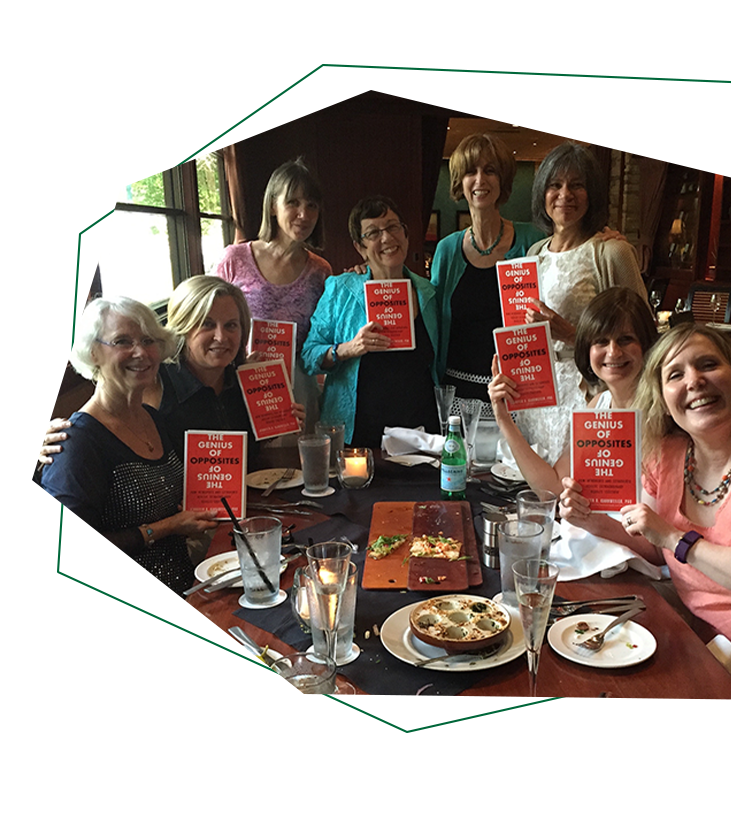 Dr. Kahnweiler presented an insightful, eye-opening message to the UWG community at our recent BB&T Lecture in Free Enterprise. Her message to introverts will help students and alumni identify and build on their natural strengths, and her message to extroverts about how to encourage and include ideas from the entire team will build better businesses and better communities!

Faye McIntyre

Dean, Richards College of Business at University of West Georgia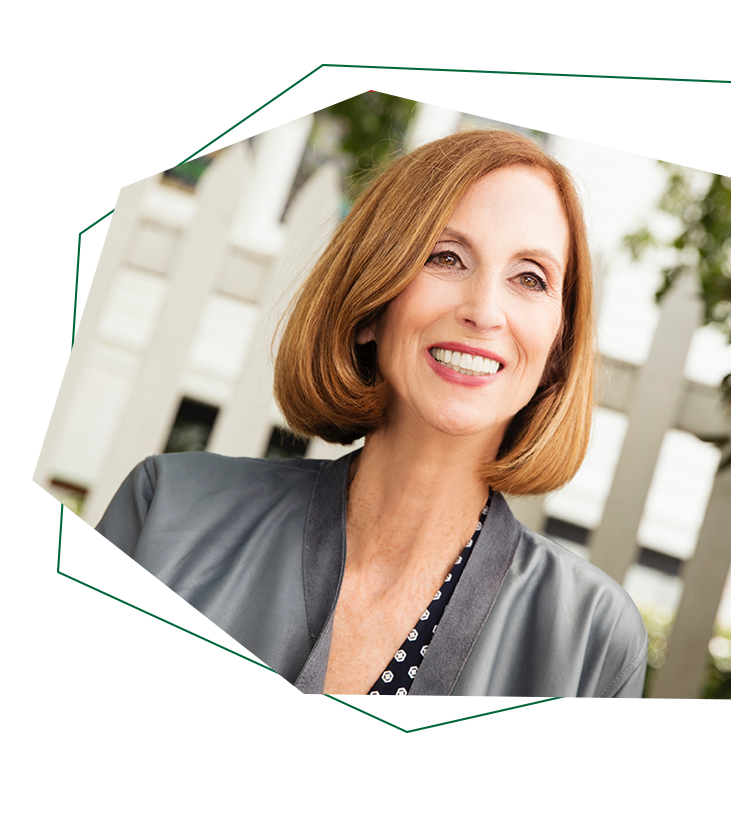 Contact
Contact us for inquiries or to book Jennifer.